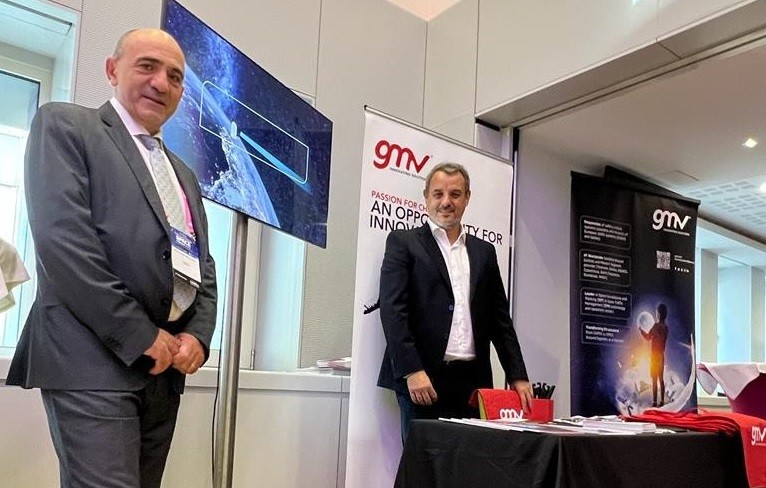 In Europe, the space industry is facing a future marked by significant challenges, such as increasing competition, major technological changes and the situation in Ukraine. This new commercial and geopolitical reality, along with the substantial challenge political leaders must confront in order to keep Europe in its position as a worldwide leader in space, set the stage for this year's second edition of the European Space Forum, which was held in Brussels on October 25th and 26th. Although the event was held entirely online in 2021, this year the European Space Forum also had an in‑person component as a way to encourage interaction among all of its members. Those attending the event had an opportunity to network with each other and share their opinions, with the main focus being on ways to ensure that Europe maintains its role as an essential player in the new era of space-related innovation.
Some of the topics of discussion receiving the most attention were those related to space, defense and security; issues surrounding Europe's funding deficit and investment in space; the objectives of the Secure Connectivity initiative; and space traffic management.
GMV attended the event as a Platinum sponsor. Enrique Fraga, GMV's General Manager of Space Systems EST, participated in the session entitled "Overcoming the Challenges, Maximizing the Opportunities – Achieving the Goals of the Secure Connectivity Initiative". Some of the aspects he emphasized in his presentation included the transformational nature of the current industry, thanks to the European Union's Secure Connectivity initiative, and the importance of encouraging open competition among companies in the industry to ensure rapid, effective, state-of-the-art advancement. Mr. Fraga also expressed his appreciation for the strong commitment shown by the European Commission and European Council, which have achieved record progress during the dialogue phase. This is the current phase of the Secure Connectivity initiative and also a very essential one, given the competitive nature of the initiative and its overall needs.
Another participant at this year's edition of the European Space Forum was Miguel Ángel Molina, GMV´s Space Systems EST Deputy General Manager, who participated in the session dedicated to space traffic management: "Towards a European Focus to Establish Common Regulations for Space Exploration". He emphasized and explained the need for, and importance of, developing the technical and legal means necessary to ensure a safe and sustainable future for access to and use of outer space.
Sector
Not show on Home
Inactiu