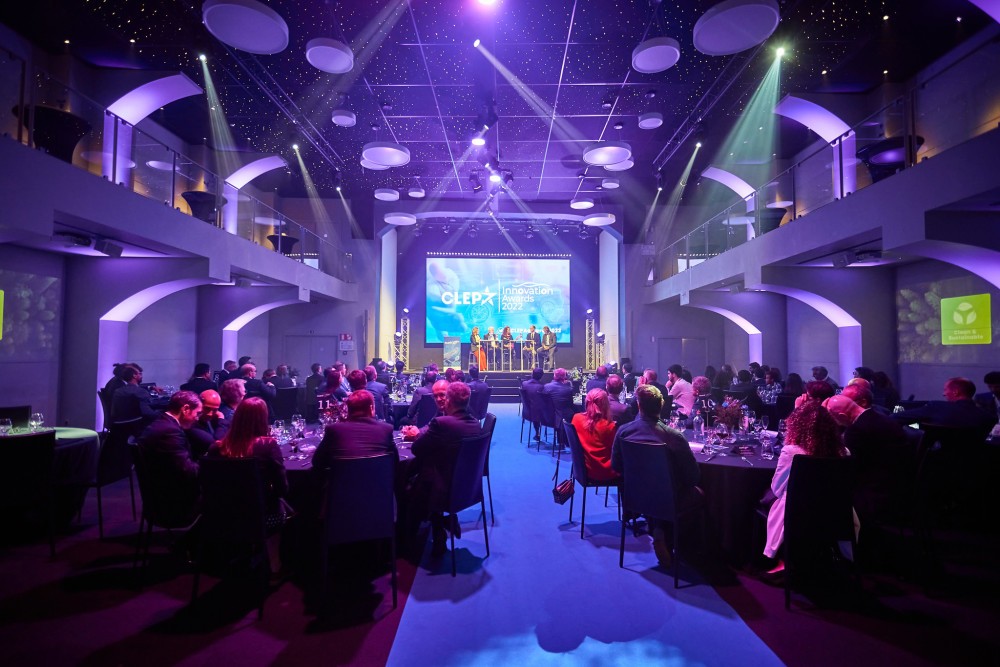 GMV GSharp, the safe and precise positioning solution based on satellite navigation technologies (GNSS) from GMV, has been awarded the 'Smart & Safe' prize at the 7th edition of the European Automotive Suppliers Association (CLEPA) Innovation Awards.
Each year, the CLEPA Innovation Awards recognize the European automotive supplier industry's commitment to the technological development of smart, safe, and sustainable mobility. They celebrate outstanding achievements under two main categories: 'Smart & Safe' and 'Clean & Sustainable.' The eight award winners were selected by an international panel of 28 experts, members of the automotive supply industry and research and innovation centers, who evaluated 93 applications. The award ceremony took place on Thursday, October 13 in Brussels.
GMV has a long track record in supplying software for the automotive sector, working with both OEMs and Tier-1 suppliers. With more than 30 years of experience in GNSS-based technologies and more than 20 years of experience in the development of safe and accurate positioning systems in various sectors, the company is at the forefront in the development of positioning technologies for autonomous vehicles.
Having technologies and systems that allow positioning with maximum precision, safety and reliability is key to autonomous driving. In this respect GMV is highlighting the aerospace market's traditional solutions for autonomous cars, based on global satellite navigation systems, in which it has built up a wealth of experience in the space sector.
The winning technological solution, GMV GSharp for automotive, provides positioning software that calculates vehicle position and other parameters using advanced algorithms developed by the company, in line with the most demanding automotive regulations and the highest quality standards for the development of critical software.
The only technology that allows absolute positioning of a vehicle is based on global navigation satellite systems (GNSS), such as GPS or the European Galileo. High-precision positioning is essential for autonomous driving, but high-precision positions are not enough to guarantee safety; the concept of integrity must be incorporated, as is the case with GMV GSharp.
GMV GSharp, which is already being used in autonomous vehicles of major vehicle manufacturers (OEMs), has won the panel's recognition as an innovative solution that provides highly accurate and safe positioning information.
Sector
Not show on Home
Actiu