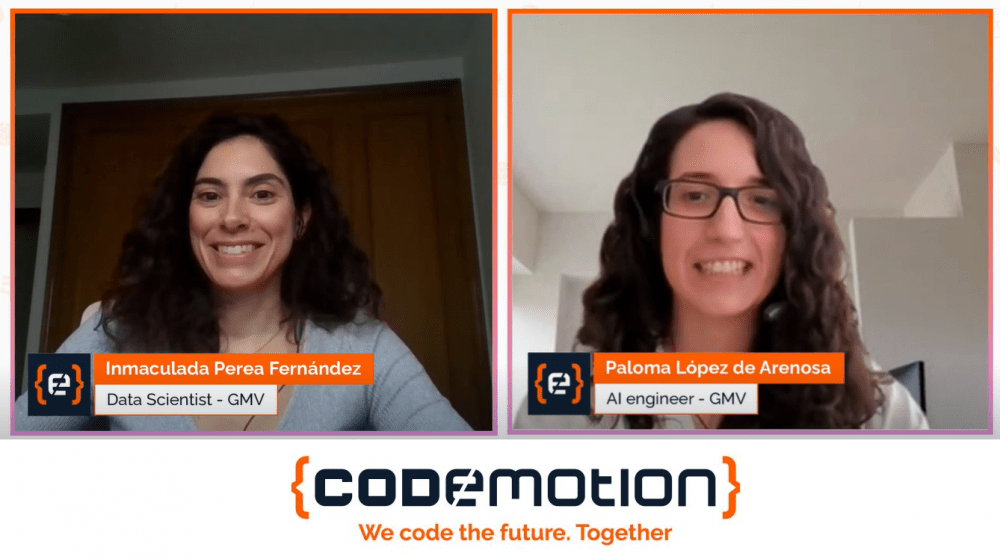 Approximately 80% to 90% of the information on an organization's network is in writing. In addition to documents and reports, in the digital world email messages, comments on blogs or on social media and much more are all recorded. That is why the digital transformation of a company has to make the most of this information, which is of enormous potential value in taking actions or making decisions.
However, it is unstructured information, raw data that must be processed in order to make the most of its possibilities. This is where one of the disciplines that has evolved most in Artificial Intelligence comes into play: Natural Language Processing (NLP), as a tool that makes it possible to analyze, understand and generate new texts automatically.
In the past edition of CODEMOTION, Paloma López de Arenosa and Inmaculada Perea, from GMV's Secure e-Solutions Artificial Intelligence and Big Data Division, gave a presentation in which they explained the NLP technology product developed by GMV, uQuery, which includes the functionalities requested most by our clients.
Using Machine Learning and NLP tools, uQuery has aa very intuitive interface that provides access and analysis of the organization's information, obtaining all the value of the data in less time.
The tools driven by NLP are capable of obtaining discrete, processable data from texts, enabling machines to analyze a lot more information than people, quickly, consistently and impartially, available 24/7. uQuery is also easy to configure, which makes it possible to adapt it to the different needs and criteria of each industry and company, such as sector-specific language, giving clients greater autonomy.
The functionalities of uQuery include document classification, concordance calculation, automatic summaries, topic identification, annotation or smart extraction of key concepts, and the search engine. Together, these capabilities are used to organize, extract value, analyze, and retrieve our documents to better leverage the information we have.
Sector