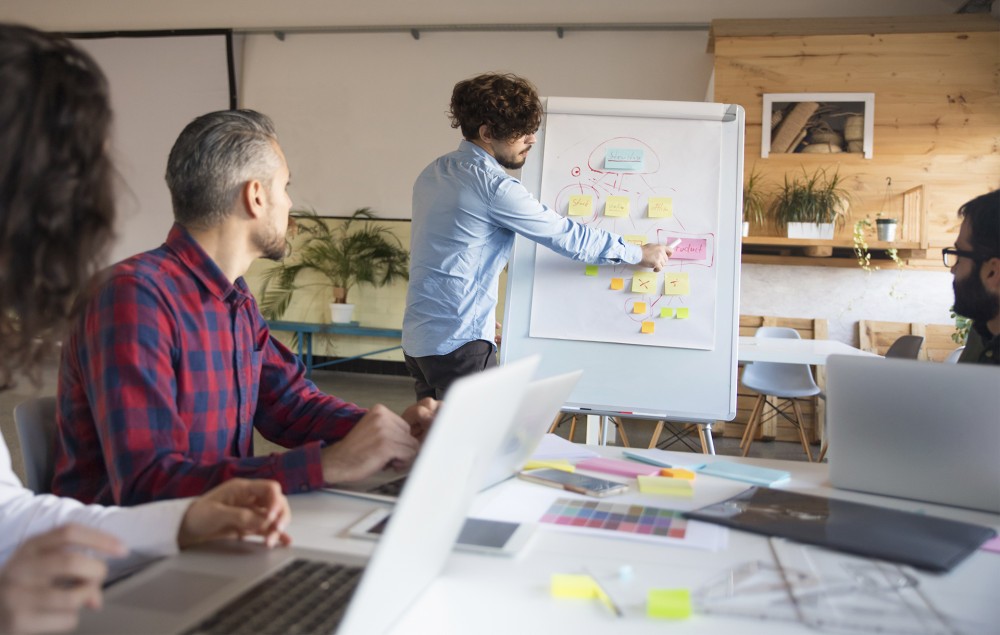 Author Xavier Marcet, in an article published in 'La Vanguardia' in 2019, said that "it is difficult to study a corporate culture because it is a living ecosystem of behaviors, values, expressions, decision-making styles and leadership philosophies." I think this paragraph summarizes very nicely the daily communication challenge in large companies: transmitting corporate culture and the unique, differentiating value of the company in its business area or areas.
If there's one thing this pandemic has made clear it is that communication is an intrinsic part of the human essence. That is one of the reasons why it is a value that companies must nurture. Although there are times when the notion of communication does not have an impact on the bottom line, it is important to consider that communication, like many other factors, is an intangible asset that has a direct influence on the reputation of a company and adds value to it.
It has been nearly three years since I joined the GMV Corporate Marketing and Communication team, and, since then, the company has been different every day. As those of you who follow us will have noticed, GMV is a company with a complex structure because it covers a number of sectors. Many of them are almost like science fiction. That's why talking about what GMV does is a major challenge. This is precisely what I feel makes it so interesting and enriching.
The current context we are all living in makes you aware that the world and the technological advances are unstoppable, so communication in a technology company like GMV must not only rise to the occasion, it must (as much as it can) anticipate advances. We are also witnessing many changes in communication, specifically in the boom of social media, which has gradually become the new channel for sharing content and knowledge.
If there is one thing that I've learned during these years at GMV it would be this famous quote: "If you want to go fast, go alone. If you want to go far, go together." Collaboration with the company's different departments and sectors is a key factor for communicating efficiently both internally and externally. Our interactions with others help us learn, to grow in knowledge and to understand the most technical concepts that enable us to share them with all stakeholders. They also help us understand the objectives of each project or initiative and, above all, to empathize with them.
In the department, we try to better understand what's going on in the different, exciting sectors, to add our knowledge and combine our experience in GMV to help other understand our message. This requires constant training in our profession, and the margin for learning is limitless.
In the same article, Xavier Marcet adds that "buildings, websites, publications have interesting cultural features, but cultural expression par excellence is reserved for people." So, collaboration between corporate departments is also a necessary piece in the communication "puzzle".
We could say, then, that business culture is not about GMV's major milestones, rather it is also the collection of stories of each person behind the company's great, innovative projects.
In addition to strategy, technical knowledge and collaboration between teams, the challenge of communicating also requires creativity. To do that, at GMV we need graphic contributions, as they help all ideas, messages and initiatives to take shape. It is not just about creating ideas, rather it is also about giving new life to ideas and messages that already exist. In this area, there is also a team of people at GMV who contribute their grain of salt to working towards a common goal: improving and nurturing the brand image every day.
One of the best things about working at GMV is that you feel you are contributing something to society. And although we in the communication department do not work directly on the interesting developments that our colleagues are working on (technology for controlling satellites from Earth, technology piloting planetary defense missions, maritime waste detection and control projects, technology for improving intraoperative radiation therapy procedures, cybersecurity, smart systems for the public transportation of the future, high-precision positioning technology for self-driving cars, defense and security projects, and on and on), we feel like we are a part of them and we celebrate the project milestones as if they were our own.
If I had to summarize, then, what the communication challenge at a technology company like GMV is, I would say that it focuses on the basic pillars of human communication: listening to understand, understanding to empathize, empathizing to transmit, and transmitting to lead.
Author: María Victoria Toledano Ruíz