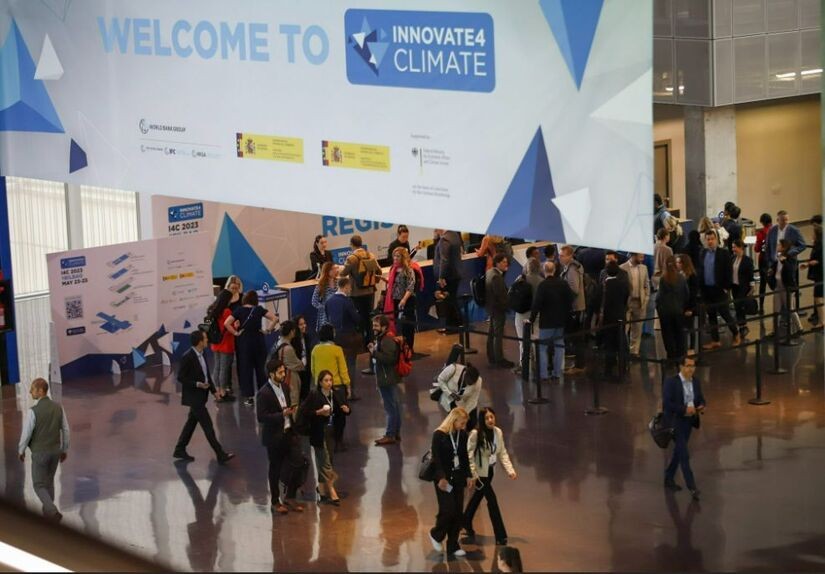 Innovate4Climate, the leading global conference that brings together technology, finance, investment and market leaders and experts in the field of climate action, successfully concluded this year's event at the Bilbao Exhibition Center. For three days, from May 23 to 25, the event brought together a broad community of stakeholders committed to sustainable development and the fight against climate change.
The event, which GMV attended, saw the participation of business leaders, investors, policymakers and technology experts from various countries, who shared their knowledge and experience in a series of panel discussions, presentations and interactive workshops.
One of the main topics addressed during the event was climate finance, highlighting the importance of mobilizing financial resources to drive projects and actions that encourage the transition to a low-carbon economy. In addition, areas such as investment in renewable energies, climate change adaptation, the circular economy and sustainable mobility were explored.
As part of the conference, Carlos Domenech, GMV's section head for Climate Change and Sustainability Services, presented the "Digitalizing MRV for agriculture using EO" workshop, jointly hosted by GMV, the European Space Agency (ESA), and the World Bank. This workshop was also attended by Élia Cantoni i Gomez, GMV's water management expert.
The workshop shed light on the crucial role of digital technologies and Earth observation in addressing greenhouse gas (GHG) emissions in agriculture. Experts discussed how advances in remote sensing techniques to estimate soil carbon content, coupled with machine learning and artificial intelligence to process large data sets, can enable accurate and cost-effective measurement, reporting, and verification (MRV) of farm-level emissions. At the same time, opportunities were explored to incentivize and reward farmers who adopt practices that contribute to reducing emissions.
The session also explored the potential of the digital payments field as an effective tool for farmers to participate in transforming the agricultural sector. By using digital payments, farmers can become active players in sustainable practices.
GMV's involvement in top-level events such as Innovate4Climate is proof of the company's commitment to innovation and the search for sustainable solutions to climate change. As a leader in sustainability technology and services, GMV is positioned as a major player in promoting digitalization and the use of advanced technologies to tackle environmental challenges.
Sector
Not show on Home
Inactiu