Smart Agrifood Summit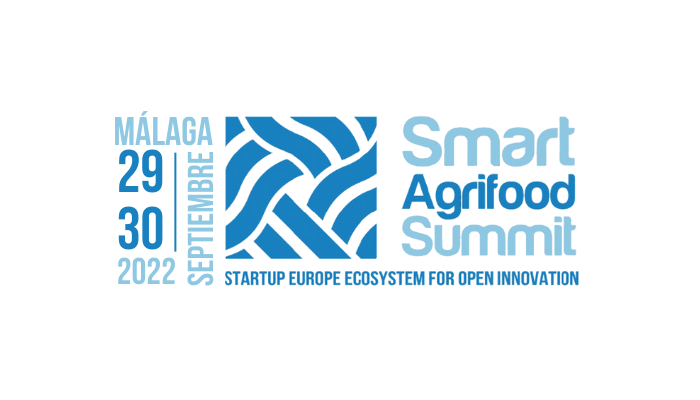 Smart Agrifood is a leading international event focused on innovation and digitalization for the agrifood chain in Europe. Both in-person and virtual attendance options are offered for this gathering, which provides opportunities for meeting new partners, expanding financing sources and internationalization, and introducing new products, services, and innovation projects.
Miguel Hormigo, Manager of GMV's Industry sector, is participating in the panel entitled "Agroindustrial Innovation: Opportunities for Applying Robotics and Artificial Intelligence" (30 September, 10:45 AM). Mr. Hormigo will present a talk explaining some of the activities taking place as part of the AgrarIA project, along with the benefits of applying artificial intelligence to the agricultural production value chain.
AgrarIA is a consortium with participation by 24 entities, including large and small companies, research centers, and universities. It is funded by the Spanish Ministry of Economic Affairs and Digital Transformation, through the R&D Missions in Artificial Intelligence Program developed by its State Secretariat for Digitalization and Artificial Intelligence (SEDIA) (case file MIA.2021.M01.0004). This funding is part of Spain's Recovery, Resilience, and Transformation Plan.