Focusoc
Conjunction analysis and collision risk assessment service supporting all types of orbital regimes and missions.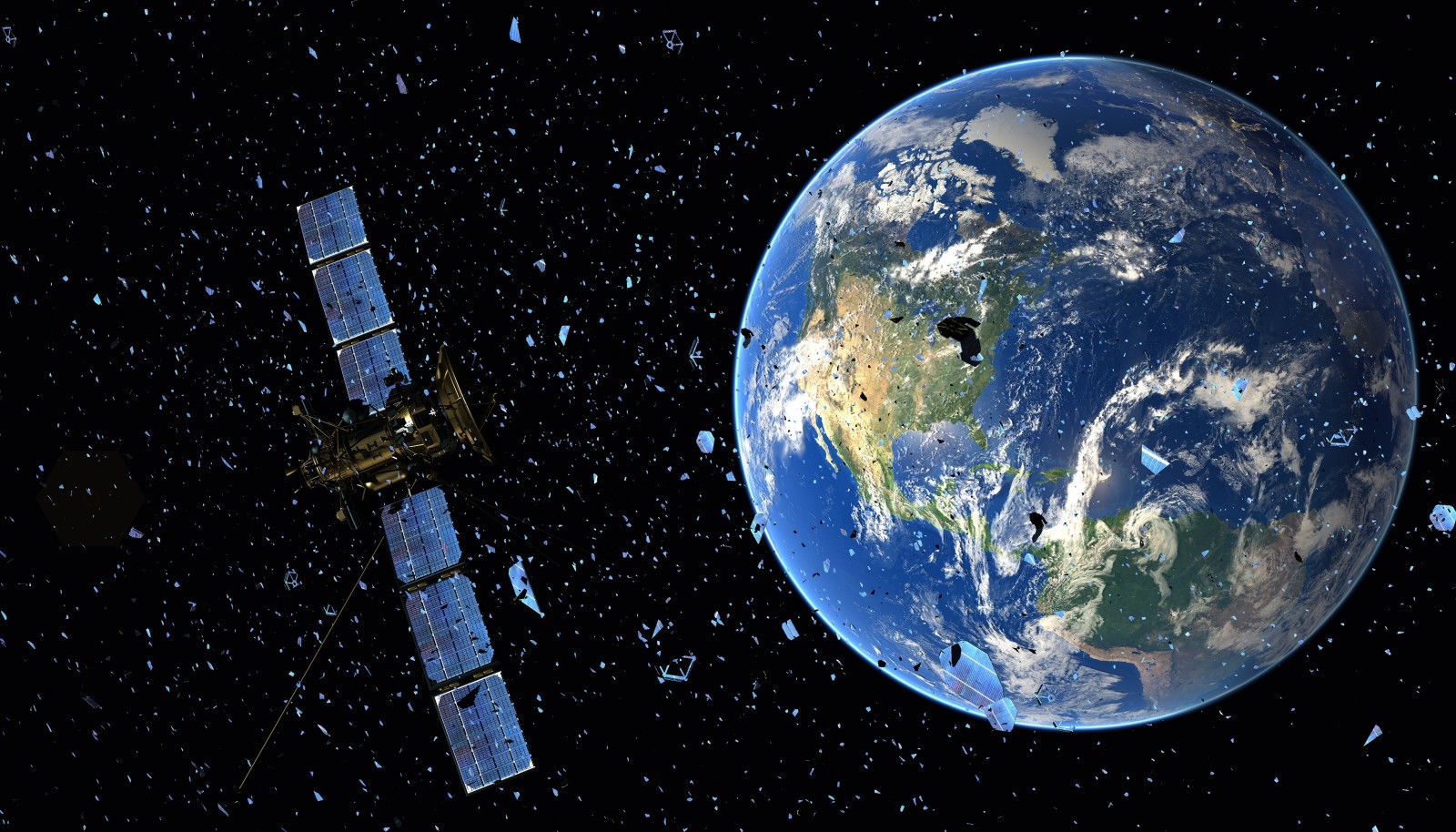 General Information
GMV's Focusoc operations center provides safety of flight services based on the augmentation of the services currently provided by the 18SPCS as per a dedicated SSA Data Sharing Agreement signed between USSTRATCOM and GMV.
Focusoc provides Conjunction Assessment (CA) & Collision Avoidance (COLA) services based on operational data, with full automation and extending the validity of the 18SPCS catalog.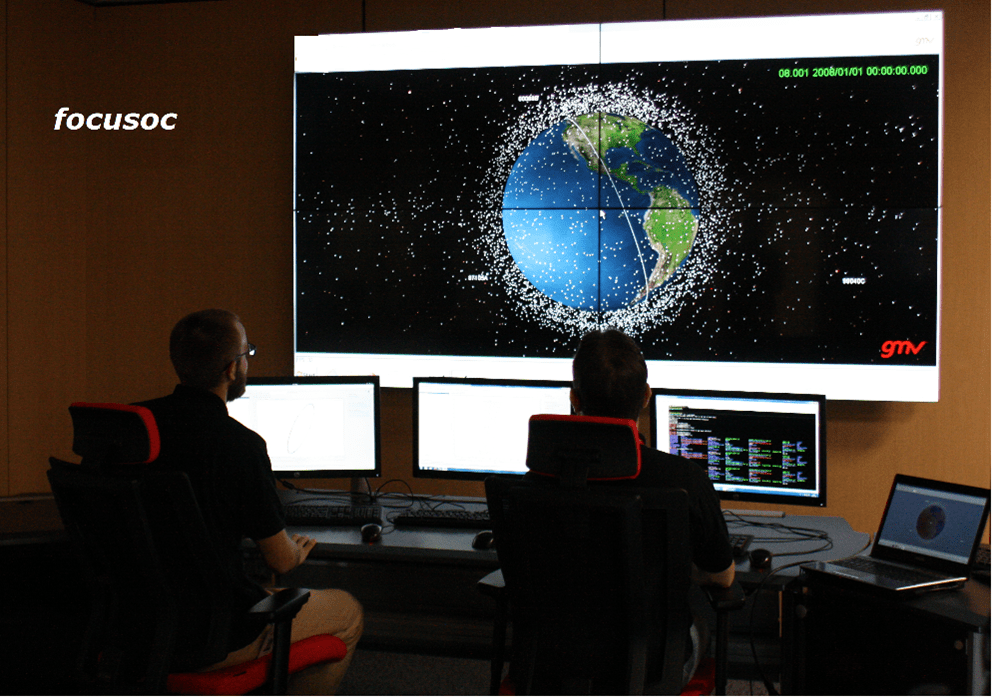 Currently supporting GEO MEO and LEO missions for +10 operators
Expert support from GMV flight dynamics team
80+ continuously monitored satellites
Direct interface for the operator
Very short latencies (~5min)
Conjunction prediction with 15 days in advance in GEO and 7 days in LEO.
Consistency checks performed in catalog ephemeris
Computation of Probability of Collision
Compliance with CCSDS standards
Takes into account operational maneuvers
Detailed Report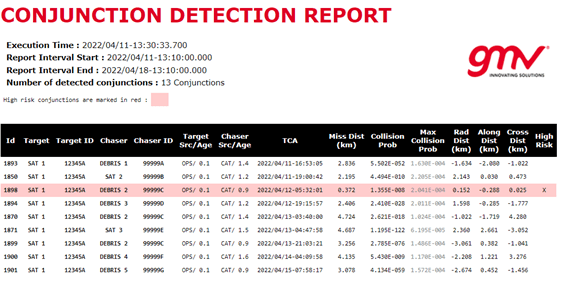 Focusoc provides detailed conjunction reports, including identifiers for the target and the chaser, time of closest approach, miss distance and its three components (radial, along-track and cross-track separation), and the collision probability. Additional information is provided in CDM format for high-risk conjunctions.